ON SELECT GE APPLIANCES IN THE FINISH OF YOUR CHOICE
NOW THRU 4/24
With more premium finishes than anyone, GE Appliances can offer the perfect match to your personal taste. From modern to traditional, comfortable to contemporary, you'll find stylish options designed to go beyond the kitchen and complement your entire home.
PREMIUM FINISH CHOICES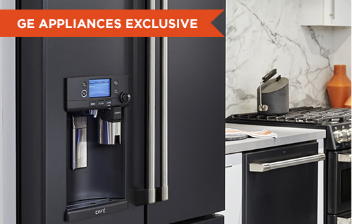 Black Slate
Slate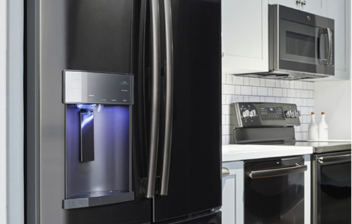 Black Stainless
Stainless Steel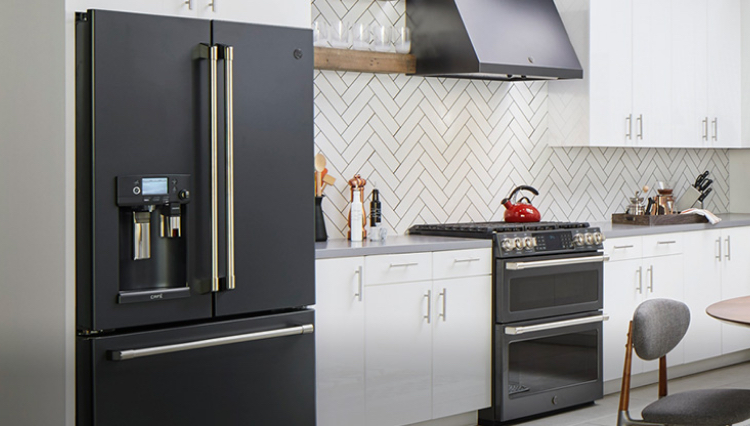 BLACK SLATE
Dark, sophisticated matte finish that contrasts bold color choices.
Holds magnets.
SLATE
Rich, stone-inspired finish that provides a warm matte appearance.
Smudge proof and durable.
Holds magnets.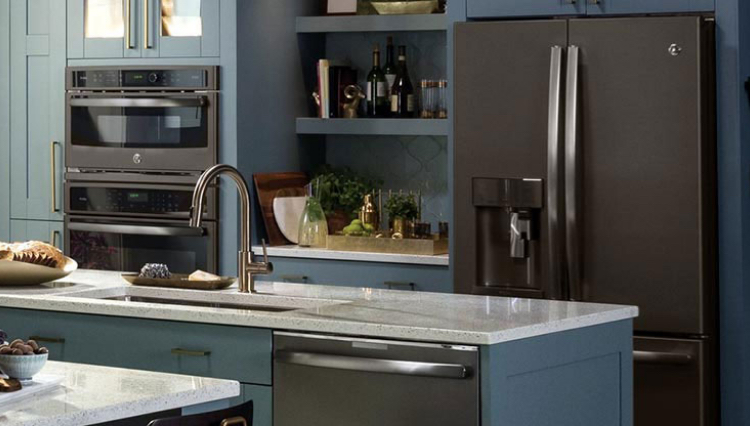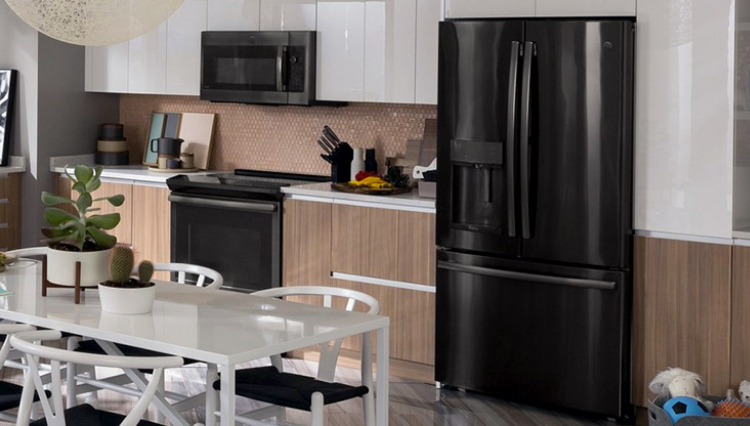 BLACK STAINLESS
Bold and sophisticated appearance
High-gloss finish that makes a statement in any kitchen
Fingerprint resistant and easy to maintain and clean
STAINLESS STEEL
Timeless appearance.
Neutral, glossy finish that creates an elegant, modern look.